THE ATLAS 2020 SURVEY PERIOD HAS NOW FINISHED
In 2002 a British & Irish vascular plant atlas, the New Atlas of the British & Irish Flora, popularly known as Atlas 2000, was produced by the Botanical Society of Britain & Ireland based on recording undertaken between 1970 and 1999 (which, of course, included our surveys for A Flora of Norfolk). Recording was undertaken for the period 2000 to 2019. In Norfolk, the Flora Group was engaged in this recording throughout the period and the final coverage by 10km square is shown in the figure below. The darker the colour, the greater the number of species recorded relative to recording for the earlier period. Squares marked with dark green or black dots have equalled or surpassed the earlier period. The vice-county recorders, who are now engaged in a Herculean task of data validation and verification, would like to thank all those who took part in Flora Group surveys or sent in data.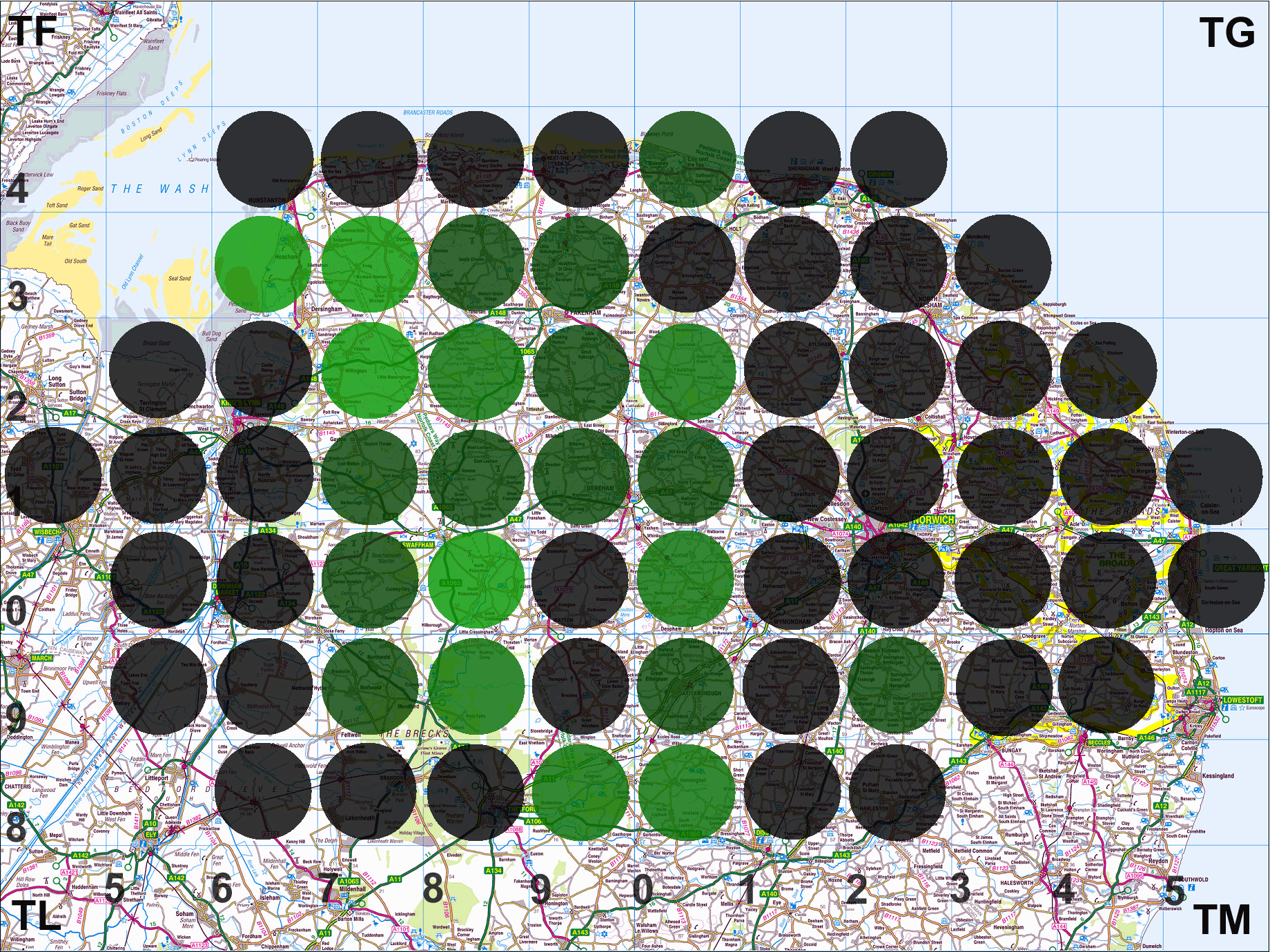 Last updated 25th February 2020. Download as pdf file
Reference: Preston, C.D., Pearman, D.A. & Dines, T.D. 2002. New Atlas of the British & Irish Flora, Oxford University Press
Recording planned at a finer scale will continue for a few years as part of a project to update 'A Flora of Norfolk' and the tetrad comparison map will continue to be updated.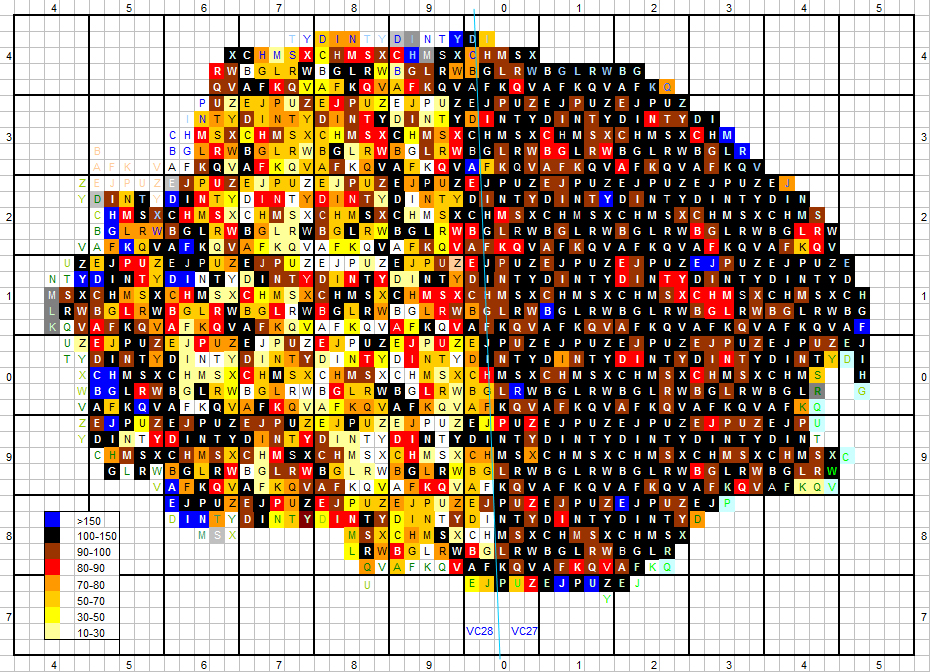 Last updated 25th February 2020. Download as a pdf file