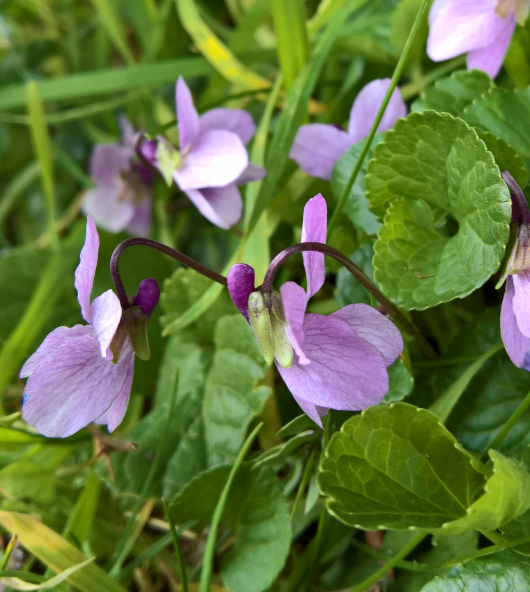 We found Viola odorata f. lilacina in a grassy area in Rollesby and on edge of woodland just north of Acle. Lilacina varies in shade from very pale lilac to a mid purple, as here, with a darker, solid purple spur and a little tuft of hairs either side of the throat of the flower.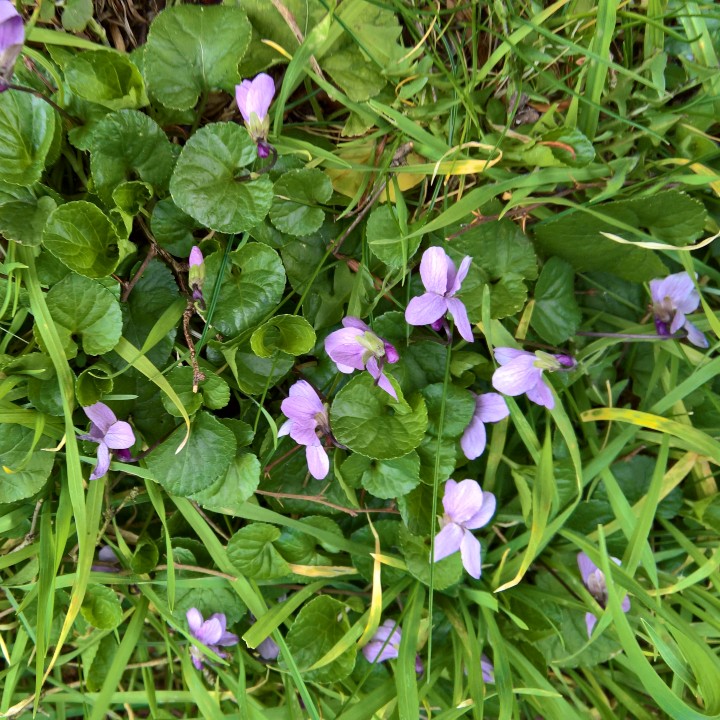 Spring is a good time of year to look out for the different colour forms of Sweet Violet. The most common is the deep purple sweet violet var. odorata, although the versions with white
flowers and a purple or pink-coloured spur (var. dumatorum or var. imberbis) are not infrequent - but there are also yellow and rosy-pink forms.
Jo Parmenter
13.03.2021