We are continuing to record for the BSBI database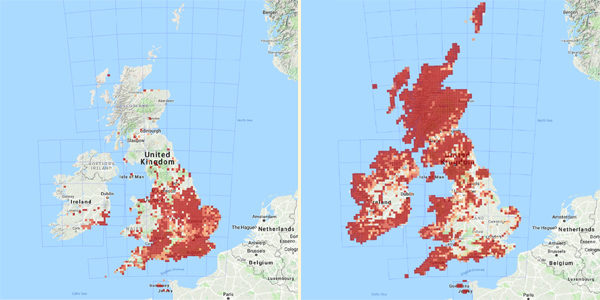 Sample maps from the BSBI database (click/tap the image to view maps from the database)
We are developing and maintaining a Rare Plant Register for Norfolk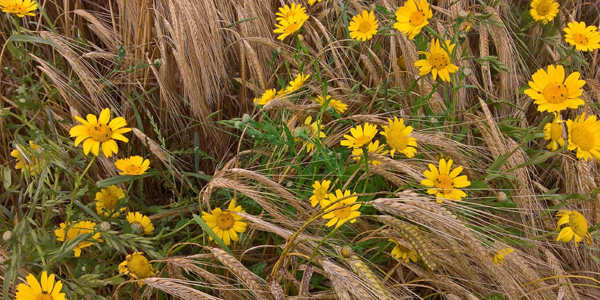 Corn Marigold - status Vulnerable (click/tap the image to jump to the Rare Plant Register page)
Axiophytes are a relatively straightforward way to assess the botanical quality of sites. We have published and will maintain a list of axiophytes for Norfolk. Records of axiophytes are particulary welcome.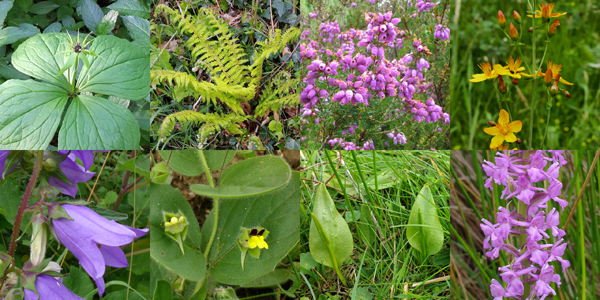 Pictures of some Norfolk axiophytes: clockwise from top left: Herb Paris, Soft Shield-fern, Bell Heather, Slender St John's-wort, Marsh Fragrant-orchid, Adder's-tongue, Round-leaved Fluellen and Nettle-leaved Bell-flower  (click/tap the image to jump to the Axiophyte page)
Updating A Flora of Norfolk
The Norfolk Flora Group was set up in order to carry out a specific project, A Flora of Norfolk, and ever since we have been involved both in BSBI projects and our own. Our current priority now is to update A Flora of Nofolk.
We also occasionally carry out other projects of our own; for example a survey of some 1,150 arable field margins was carried out between 2008 and 2012. The results of that survey were reported in the Transactions of the Norfolk and Norwich Naturalists' Society.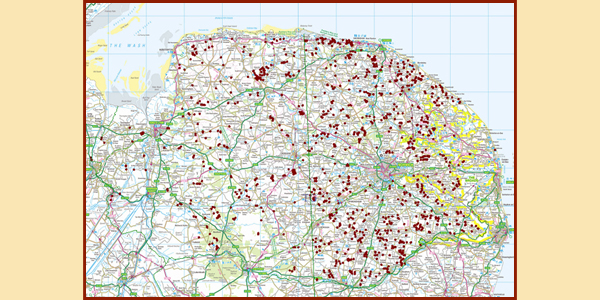 Arable margins surveyed by the Norfolk Flora Group between 2008 and 2012