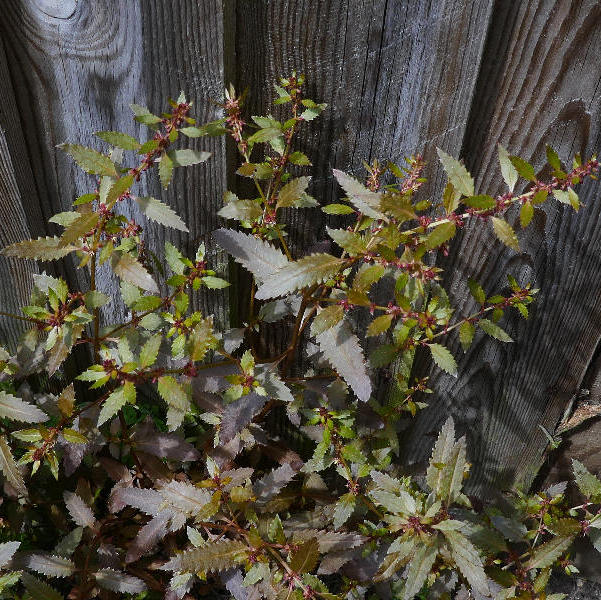 Three separate specimens of this very distinctive plant, known as Raspwort or Shrubby Haloregis 'Wellington Bronze, were found growing in an alley between houses, in King's Lynn, in TF6420.
This number, according to Matthew Berry, the BSBI 'Aliens' man, allows it to be classified as 'Established', rather than merely casual.
It hails from New Zealand and belongs to the Haloragaceae, the same family as Myriophyllum and Gunnera!
Robin Stevenson
15.06.2018